Felix Brych appointed referee for Juve-Tottenham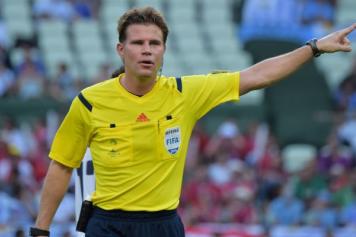 11 February at 12:30
German referee Felix Brych has been appointed to referee Tuesday's Champions League clash between Juventus and Tottenham.
Brych's assistants will be Mark Borsch and Stefan Lupp. Bastian Dankert and Marco Fritz are the additional assistant referees and Markus Hacker will be the fourth official.
Brych was appointed Champions League final referee this past June when Juventus lost 4-1 to Real Madrid in Cardiff.
​Brych sent of Juan Cuadrado in the final minutes of the game after a dispute with Sergio Ramos.
​Former Juventus star and current Tottenham striker Fernando Llorente has warned his team-mates about the upcoming Champions League clash in Turin: "It will be great to return to Turin. I have amazing memories of the city and of the club. Fans still love me, they always tell me on social media. Sometimes I feel like I played 10 years in Turin not just two",
the Spaniard told Italy sport paper Tuttosport.