FOCUS: Fiorentina after Meré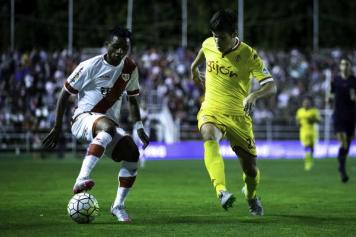 26 April at 15:59
During the last transfer window, Fiorentina tried to sign a center back, first Benfica's Lisandro Lopez, then River Plate's Emanuel Mammana, but they failed, and the viola, in the second part of the season, have demonstrated that their defensive line really needs to be reinforced.
Now, the viola are ready to swoop on another youngster, Sporting Gijon 18-year-old
Jorge Meré Pérez.
The Spaniard could find an ideal ambiance in Florence, where he would find many compatriots.
The problem is that added to the player's contract there is a €20 million release clause, and also Lazio and Juventus are after him.
M.G. – adapted from an article by David Fabbri