Football Funnies: Jeremia Recoba has many idols... just not his father!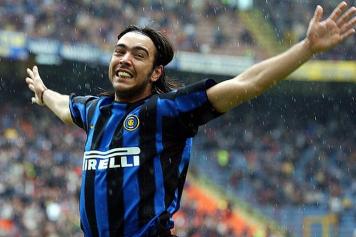 31 March at 15:40
We'll set the scene: a family is sat at the table of a Miami restaurant.
The youngest, Jeremia, is scanning the room for faces.

At one point, he fixes his stare on a guy with an afro.

"Dad, dad! That's Marcelo, of Real Madrid!"
"Jeremia, sit down, behave and don't bother him".

Easier said than done. Jeremiah's excitement reached such levels that he attracted the Selecao full-back's attention. Looking towards his table, Marcelo eventually got up and headed over.
"Hi, excuse me, I don't want to bother you, I'm Marcelo, a big fan" he said... to Jeremia's father.
The Brazilian star wasn't the first: a certain Luis Suarez - a national hero North of the Rio de la Plata - had done much the same thing, posing in pictures with Jeremia's father and keeping them, too.

Jeremia knows that his father is a footballer. He'd heard about how good he was as a kid, when he scored 5-6 goals a game. He took an average team all the way to the final of a prestigious national tournament, and celebrated by going fishing with a relative.

So enamoured he was with this hobby that he lost track of time, forgetting about the big final and only making the second half. With his side three goals down, he got changed, Bend It Like Beckham-style, in the back of a car before coming on. He ended up scoring five.

Jeremia, as young as he is, never believed the story. Suddenly, these superstars made a though flash in his head: "What if it was true?".

His father's name? Alvaro Recoba, who plays his last game as a professional today.

A sad day for football. Imagine the look on Jeremia's face when he realises what he's missed!

Thanks to My Football Heroes