Gasperini: 'Ronaldo is a unique attraction for the public'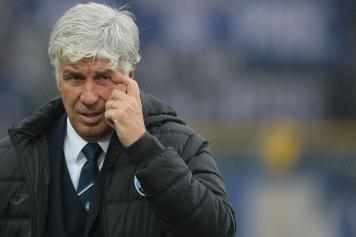 25 December at 23:00
Atalanta coach Gian Piero
Gasperini spoke to the official website of the club
from Bergamo ahead of tomorrow's match against Juventus.
"Ronaldo? I hope he is on the pitch tomorrow because it is a unique attraction for the public. Technically he is a danger for us but Juventus has many other great players to replace him," he said.
"Juventus are breaking all the records, 16 wins out of 17 and a draw, we will try to stop them to celebrate Christmas with our fans. We will be without three fundamental players but you need to face the team which is top of the table at your best.
"Boxing Day? It is the first time in Italy we play on this day. We hope it will be useful to see children and families at the stadium so that they can celebrate with us. We expect an exceptional audience and a full stadium, we will do everything to honour the commitment. The jerseys from the match will go to the auction for a charitable purpose," Gasperini concluded.