Grobbelaar defends Karius: Liverpool should play him next season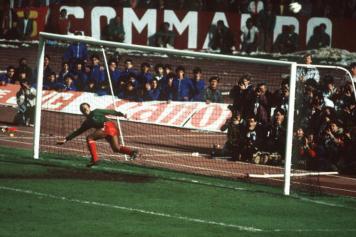 01 June at 13:30
A Liverpool legend believes that Liverpool should be patient with Loris Karius.
The unfortunate German shotstopper was responsible for two catastrophic blunders in last weekend's Champions League final loss to Real Madrid, even prompting third-tier club Rimini to cheekily offer him a year away from the limelight.
The Reds are now being linked to the likes of Alisson and Bernd Leno in order to bolster their ranks.
Yet another Liverpool goalkeeper who began life at Anfield with some… error-prone play had some nice things to say.
His name? Bruce Grobbelaar, who needed some time (and some trust in his abilities) before becoming the goalkeeper whose magic legs dazzled Roma at the Olimpico in 1984.
The Liverpool icon was speaking to BBC Sport's Off the Ball podcast: "They gave me two years of second chances, so why can't they give him a second chance after one game?"
"They should keep Karius in the spotlight from next season.
"First game back, get him back as soon as possible."
The German won a goalkeeping battle with Simon Mignolet to take the starting spot, and seemed to be playing well in the second half of the season.
"Karius will become the best value for money goalkeeper in the Premier League in the years to come."
"He cost £4m from Mainz, he is going to be immense, because I tell you what, he has come on leaps and bounds since Van Dijk has come in at the back."