How time swings Modric's future in Real Madrid's favor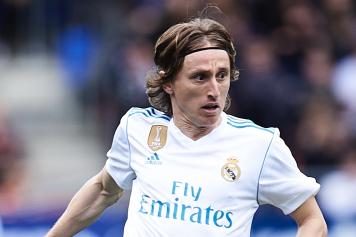 11 August at 12:15
With Luka Modric intent on moving to Inter Milan, the Los Blancos are not willing to sell the Croatian.
Florentino Perez has been mum about the situation and has not talked about them in press conferences or interviews. His stance is very clear- he will not allow Luka Modric to leave Real Madrid. We have previously reported that Perez has made it clear to Modric's agent that he will not be sold this summer.
The player is intent on a switch to Inter Milan and the nerazzurri are waiting. They want him and the player wants them.
Sky Italia report that he has not said 'yes' to a new contract that has been offered to him by Real Madrid and has been dropping hints about his desire to move to Inter. Notably, he recently liked a photo of him winking at Inter star and Croatian teammate Ivan Perisic.
And it is said that the lack of time will swing Modric's future in Real's favor. The Los Blancos play AC Milan in a friendly later today and Modric is likely to play in that game.
But the real deadline is Monday, when the team for the Super Cup final will be decided. If the move happens, it has to happen before that. And if concrete progress does not happen till Monday, chances of Modric leaving Real Madrid will be nil.
That's how time works in favor of Real Madrid and if Modric has to force an exit, it has to happen now. While
we have said
it is unlikely that he pushes through for a move, he has to do so if he wants to join Inter.
For more transfer news and updates, click here
Kaustubh Pandey (@Kaus_Pandey17)