Infantino seeks Financial Fair Play changes: 'We must be able to invest'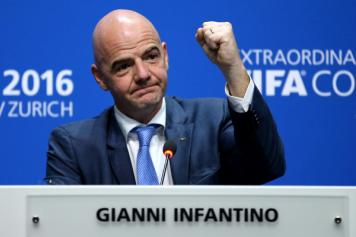 17 July at 16:00
The president of FIFA Gianni Infantino spoke to the media
about his ideas to change Financial Fair Play regulations.
"We must help those who want to invest in football, at all levels. In Serie A but not only, it is up to us to give certain rules. When I was at UEFA, we introduced the Financial Fair Play because football lost 1.7 billion every year and a brake had to be put in place," he said.
"We introduced rules that have succeeded because football no longer generates such losses but now we need to evolve, we as FIFA will make our contribution. We need to make club football grow not only in Europe but around the world. We need certain rules that allow investors to be able to invest but also to earn," Infantino added.
The Financial Fair Play regulations as we know them today were agreed upon in 2009 and have ever since faced a lot of criticism and affected many clubs, including the likes of Inter Milan or Roma in Italy or most recently AC Milan, who were excluded from the Europa League.