Inter-Icardi: The distance between offer and demand and Marotta's plan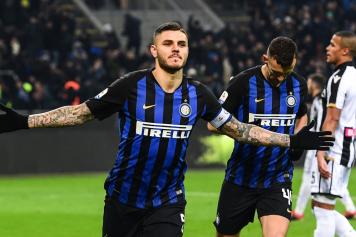 17 December at 16:00
Today's edition of Gazzetta
dello
Sport
deals with the topic concerning the renewal of the contract of Mauro Icardi at Inter, explaining the road ahead to reach the white smoke is still long, given the distance between the parties.
"The talks of the past few months have led Inter executives to make an offer of 6 million euros per season including bonuses. Today, Mauro earns 4.5 million, which rises to 5.3 million with bonuses. Wanda has never accepted the offer, presenting a request of 8 million," the paper wrote.
"Behind the widespread optimism, there has always been a fair distance between the parties. Marotta has the intention of closing the speech positively, with special attention to the release clause in the contract. The managing director is not a big fan of the concept and does not consider it useful.
"This is why a different scenario cannot be ruled out compared to the past. In the past few months, there was the assumption of an increase of the clause from 110 to 120 million euros, but now there is also the possibility that this kind of agreement can be eliminated," they concluded.