Inter, it's time for Gabigol to decide: from Flamengo to the possible twist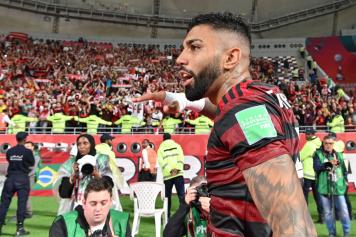 25 December at 22:00
Gabigol's future is yet to be decided. After a successful season with Flamengo, the Inter-owned striker has attracted the interest of several big clubs. For the Nerazzurri, of course, this has been a great outcome of the situation, as they will be able to make some money in January.
Flamengo have already started negotiations to sign the striker on a permanent deal, and the talks have been ongoing for quite some time. However, Gabigol himself is also thinking about making a return to Europe and try his luck once again.
Inter's request for Gabigol,
as we have reported
, reaches figures of around €30m. However, Flamengo are only willing to pay around €20m for the player. The negotiations between the parties are constant, Gabigol gives priority to Flamengo but doesn't rule out a return to Europe.
Certainly, he won't return to Inter, where Marotta and Conte have been very clear; but Gabigol wants to understand how far La Liga and Bundesliga clubs are ready to go for him. In other words, we can only wait and see.
For more news, visit our homepage.