Inter, Marotta explains Nainggolan suspension; responds to market rumours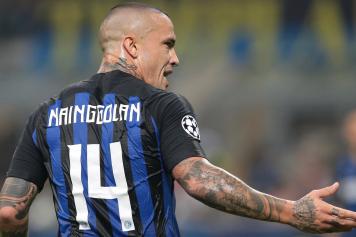 26 December at 21:20
Ahead of the game against Napoli, Inter's CEO Beppe Marotta
spoke to Sky Itali
a about Radja Nainggolan, who was suspended by the club earlier this week for 'disciplinary reasons'.
"Our position is the same as the press release we published a few days ago, which includes our reasons. The club collects indications from the manager, who is the leader of the group, and then the decisions are taken by us."
Marotta also spoke about Nainggolan's future with the Nerazzurri, as there have been rumours suggesting that the Belgian wants to leave in January, despite joining the club this summer.
"If he is on the market? I don't think so, absolutely not. Our decision to suspend him doesn't invalidate the decision we took in July. The decision was made because there are rights and duties within a group, as soon as he returns this will be forgotten," he concluded.