Inter-Napoli: Leader of Nerazzurri ultras arrested for alleged organization of attacks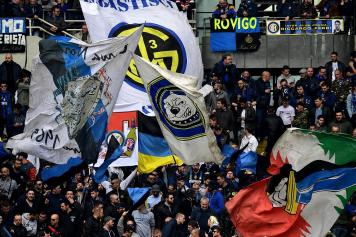 31 December at 14:15
New details emerged about the clash occurred near the San Siro stadium in Milan on 26 December on the occasion of the match between Inter and Napoli.
Luca Da Ros, Francesco Baj and Simone Tria were arrested for the ambush on the Neapolitan supporters, which took place in Via Novara, during which Daniele Belardinelli lost his life. Another arrested was Marco Piovella, a historical exponent of Curva Nord and for years responsible for the choreographies of Inter.
Convened in the police headquarters last December 29, Piovella was indicated by Luca Da Ros as one of the organizers of the attack against the Neapolitans.
Among the suspects, there is also the head of the Viking, Nino Ciccarelli, called yesterday by the Digos,
according to the reconstruction of La Repubblica.
His criminal record speaks of a five-year ban on access to sportive events and several judicial troubles, including the participation in the clashes that occurred in Ascoli where Nazareno Filippini died. Ciccarelli was accused of murder but later the accusation was withdrawn.