Inter, Spinazzola's signature still needed, final tests tomorrow morning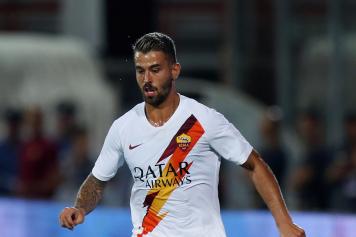 15 January at 23:00
Calciomercato
reports that Leonardo Spinazzola is not officially yet an Inter footballer. The outsider from Rome landed in Milan this morning to perform traditional medical visits, but his signature on the contract with the Viale della Liberazione company is still missing.
The player, who was expected today at the venue, has not yet finished the physical test process and will have to undergo other checks tomorrow as we come to the conclusion of this Wednesday .
To conclude the exchange with Roma, which is ready to officially embrace Matteo Politano, it will still be necessary to wait .
From Inter's point of view, they talk about technical times, since they didn't manage to do everything today. Tomorrow, in the late morning, the matter could be and should be resolved. Barring some sort of difficulty with the players test results, Leonardo Spinazzola should be an Inter player in a matter of hours.
For more news visit our homepage
Anthony Privetera