Inter Zapresic's players living the thug life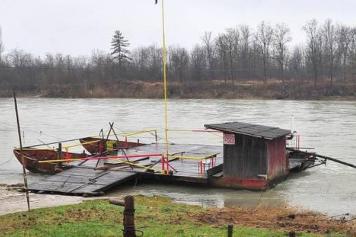 05 March at 13:44
Roberto Mancini's Inter are now going through hard times after having pursuit the dream of winning the
Scudetto
at the beginning of the season. However, beating Juventus 3-0 in the Coppa Italia could be a sort of new starting point to get until the end of the campaign.
Not everyone knows
there is another team called Inter, playing in the Croatian league and not in the Italian one.
They've also been struggling in the last few weeks, but not due to their results.
One would think that such a weird story must involve whatever non-professional Italian club, but that's not the case.
Inter Zapresic
are a Croatian First Football League team. They have no money, like any other football club in poor countries.
Inter Zapresic 's players and team members are
struggling due to extreme bad weather hitting Croatia.
Their
training ground is flooded
and the club had to look for a new pitch where players could undergo training sessions each day.
They decided to move to a small city close to Zapresic,
Medasave.
Trouble is, the only way to get to Medasave's training ground is fording Croatia's main river, the Sava.
Using a bridge? No way, that would be too simple. Players and staff
use a barge to reach the other side of the river
and they also have to have a walk in the middle of the forest before arriving to their new training ground.
The player's reaction to their new life was just brilliant. They have won
each of their last three league games
and are now hovering
11 points above the relegation zone.
Their main striker is also the leagues' leading scorer,
Ilija Nestorovski
a new Palermo player from next season.
Hopefully, the story of this 'Croatian Inter' side would encourage the Italian one to get back on track and try – at least – to finish third in the Italian league.
Aleksandar Miljkovic, translated by Lorenzo Bettoni @lorebetto