Juve, Allegri: 'Douglas Costa? I don't know if he will be playing...'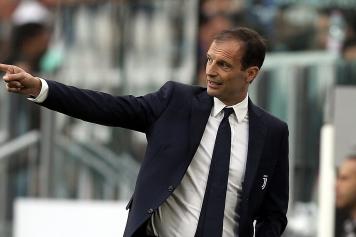 18 September at 21:00
Max Allegri spoke to the Italian press
(via Calciomercato.com)
in his UCL pre-game conference, here is what he had to say on the matter:
"We are in good shape so we are confident. Even so, teams like Man United and Valencia are very good so we have to be good. To play here in Valencia isn't going to be easy for us but we will give it our all".
" Without disrespecting Young Boys, this will be a three team race for the two UCL group stage spots. Lineup? Let's see I still have to make a few decisions. We know that Valencia play very tight and they are good on the counter-attack so we will have to watch out for this. Douglas Costa? Let's see, I don't know yet if he will be playing. He is a great lad and we were all surprised by what happened. He made a mistake but it happens, everyone is human. He excused himself and we will have to move on now...".
For more news visit Calciomercato.com.