Juventus have a replacement in mind for Alex Sandro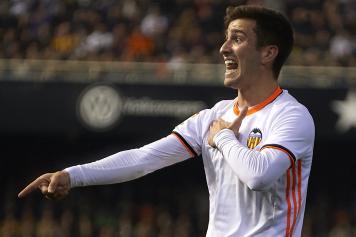 10 January at 10:55
Juventus are mulling a swap deal in
order to replace Alex Sandro.
With the Brazilian potentially going to Chelsea either in the winter or the summer, the Scudetto holders are being linked to Valencia defender Jose
Gayá.
The Liga side's idea, according to the latest reports from Tuttosport, is to swap the Spaniard for Stefano Sturaro.
His agent recently said that "80% of Italian clubs want Sturaro, but overseas both Valencia and Everton want him."
That said, Juventus aren't so sure they want to sell the midfielder, who can be used in a number of roles both in defence and midfield.
For many Spaniards, Gayá is seen as Jordi Alba's successor. He has already made three Liga assists this season. It is unlikely that Juventus want to give Sturaro away, but they are still looking for a way to recruit the 22-year-old.
The two sides get on very well, though, Juve selling Neto and Simone Zaza to Los Che. A deal in January is unlikely, but in summer…