Karamoh: "This is the most important goal of my career"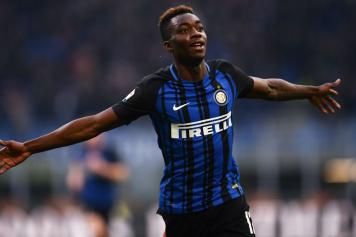 11 February at 20:20
19-year-old Inter striker Yann Karamoh spoke to Sky Sport after his side's 2-1 victory at home to Bologna this afternoon.
Here is what he had to say
:
"Is this the most important goal of my career? Yes, because it is my first in Italy and it came at a key moment for the team. For me too, because I haven't played a lot of football. I feel a burning desire to play, just like every other footballer in the world does. However, it is always the coach who decides.
"I didn't talk to the coach before the game. He just told me to warm up, that my speed would be useful and to play well along with my teammates. That is always the most important thing. The fact I started from the first minute was a surprise but, with training and commitment, it's a natural step. There was an injury and I was selected."
(Sky Sport)
Jordan Russell (@JordRuss96)