Latest: Napoli plan €200m release clauses for two Chelsea targets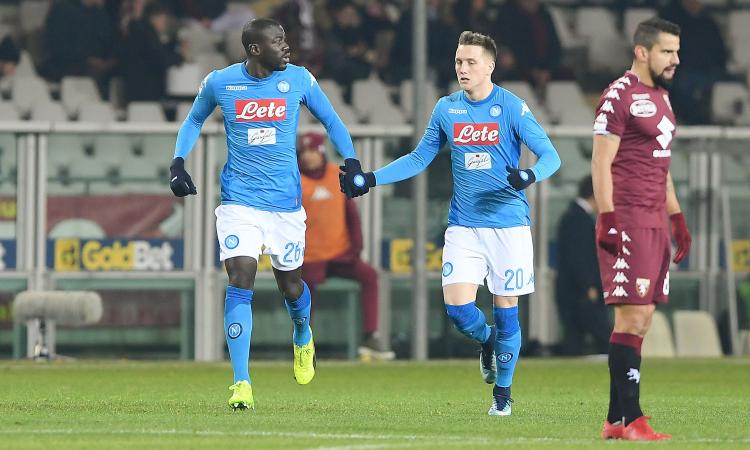 2018-31-08 - 10:00
Napoli have a plan to keep two of their crown jewels close to their chest:
they plan to offer them new deals and release clauses of up to €200 million!
Their names? Piotr Zielinski and Kalidou Koulibaly, both recent Chelsea targets, as they worked successfully with Maurizio Sarri, who also made the move from Naples to London along with Jorginho.
Koulibaly has been an elite Serie A defender for some time now, and with both his and the Polish international's deals expiring in June 2021, Napoli think it wise to keep them around for longer, with president Aurelio de Laurentiis already approving the renewal.
Tuttosport claim, however, that the clause is the final point of contention, and that would need to be matched with better salaries for the players themselves.
The three sides are constantly talking, and Napoli want to avoid bad deals taking their stars off their hands. Zielinski, for example, used to be a target of Jurgen Klopp's, and recently scored against Milan in a 3-2 win.