Latest updates on de Vrij amid Barca, Juve, Man Utd rumors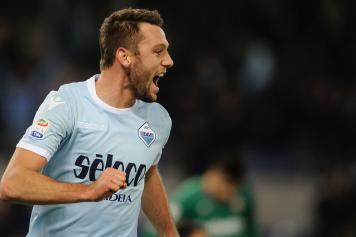 05 February at 13:45
January has come and gone, and Stefan de Vrij is still a member of Lazio. The two parties now only have mere months to reach an accord on an extension
before the Dutch international can leave on a free transfer.
Lazio will be taking on Genoa on Monday night as they look to maintain their hold on a Champions League spot next season. In the lineup will be de Vrij, who is also celebrating his 26th birthday today.
As he enters his prime, the biggest clubs in the world are scouting him with the hope he will not renew with Lazio. In Italy, Inter Milan and Juventus have kept tabs on his progress. Chelsea, Manchester United, Barcelona, and Atletico Madrid have watched him from abroad.
Lazio, with the hope of Champions League competition next year, are desperate to lock up one of their best defenders. He is, however, free to sign a pre-contract agreement with any club at any time.