Lotito: 'We want to embark on a national project, we have to return to the top of football'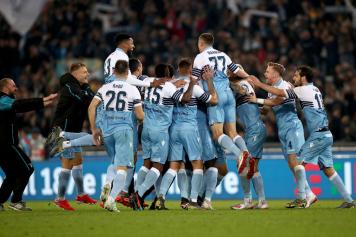 16 May at 12:15
Lazio president Claudio Lotito has said that the club wants to embark on a national project and the club wants to return to the top of football.
Lazio won the Coppa Italia last night for the seventh time in history and became the first team to win the tournament after Juventus had won it three times in a row. Goals from Joaquin Correa and Sergey Milinkovic-Savic helped them oust Atalanta 2-0.
After the game, Lotito
was talking to Rai Sport
about the club's win in the Coppa Italia against Giampiero Gasperini's men.
He said: "A well-deserved trophy, because it confirms that this team had the possibility to reach very high goals. The fourth place could also be reached by Lazio.
We have the opportunity to do a broad national project. We are the ones who have won the most since Juve, Inter and Milan. We have to return to the top of international football."
With the top four race still on, Lazio face Bologna and Torino in the last two games of the season.