Marko Grujic: Is he really the 'new Milinkovic-Savic'?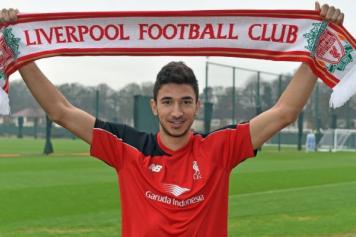 13 June at 20:00
Could Marko Grujic make up for Sergej Milinkovic-Savic's departure at Lazio?
The young Liverpool man has enjoyed a strong half-season at Cardiff, starting 12 games as Neil Warnock's side were promoted back to the Premier League in early May.
The lanky Serb was on loan from Liverpool, who signed him from Red Star Belgrade two years ago, when he was only 19.
​Having netted five goals in 36 games with the Serbian side, Grujic is now being touted as potentially filling Milinkovic-Savic's shoes,
with Juventus and Manchester United knocking at the latter's door.
In this situation, someone who has been previously compared to
Steven Gerrard and Paul Pogba
would surely be a good fit for Lazio, right?
Perhaps not.
There is a problem, however: when he was signed, Milinkovic-Savic was still very much a project, and was given time to mature. Not everyone will turn into the towering physical presence he provided in midfield for the Eagles, or indeed into someone capable of scoring 14 goals and making six assists in all competitions.
​Grujic hasn't had much playing time in Liverpool, and only scored once with Cardiff. Is being a Championship player all the curriculum one needs to shine in Serie A?
Speaking about him last summer, former Reds legend Ronnie Whelan claimed that Grujic "has got great vision. He doesn't have four or five touches on the ball unless he has got something in his head and he's a clever footballer."
That's all good and well, but Whoscored reveal that the Serb only managed around 56% of his passes at Cardiff. Something to be improved on, sure, but his 1.4 shots per game leave us wondering what his strong points are.