Milan, Gattuso: "I like Pogba and Matuidi..."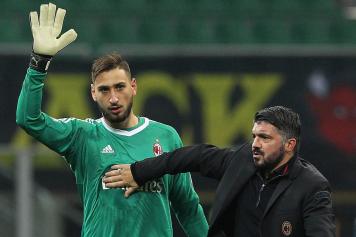 12 October at 23:00
AC Milan coach Rino Gattuso spoke to the UEFA website, here is what he had to say on numerous general topics
(via Calciomercato.com):
" Who would've you liked to play with? Everyone says Cristiano Ronaldo or Lionel Messi but I would say Modric. Opposing players? When I was playing, there were so many physical midfielders like Davids, Ince and Wise. Nowadays, I would've liked to play with Paul Pogba or even Blaise Matuidi who are two players that I like a lot. Who would you say represents you best as an actor? I would say Robert De Niro because of the way he talks and acts. He does look a bit like me too I would say....".
AC Milan have been playing pretty well of late as Gonzalo Higuain has been on fire. Rino Gattuso will be hoping for more positive results in the very near future...
For more news on the matter you can visit Calciomercato.com right now.