Milan mayor reveals preferred San Siro solution for AC Milan and Inter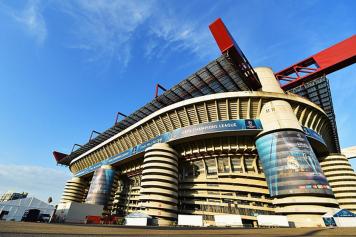 28 October at 16:15
AC Milan and Inter have been sharing the San Siro stadium for a very long time now. However, both clubs have also been pondering a move to a new, more modern stadium in the future, as well as buying the historic stadium and renovating it. The mayor of the city of Milano
Giuseppe Sala spoke to the media about the future of this matter
.
"Granting the rights to San Siro to Milan and Inter for 99 years? We are open to all solution, even this one. The sooner we decide, the better. I would like a solution to be found by the end of my mandate in 2021," he said.
"I had fears about the previous owners of the
Rossoneri.
When I said it, people took me for a provocateur but in reality, I had some reason. Now with Milan under the ownership of Elliott, we can all be calmer," Sala added.