Mirabelli confirms Andre Silva stay, comments on Thiago Silva links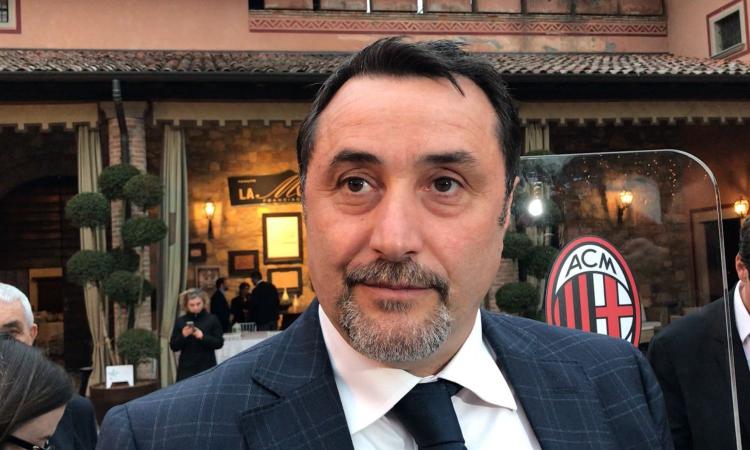 2018-12-06 - 14:53
Massimiliano Mirabelli has arrived in Russia with Rino Gattuso to follow the Wolrd Cup, scouting some of their targets.
In an Interview with Premium Sport,
Milan's sporting director spoke about the Rossoneri's transfer market.
"World Cup is an important opportunity for us to keep our contacts alive, certainly not to view players: we already know them all well.

"Donnarumma? Now there is silence around Gigio, it is also good considering the many things said. I think we'll keep him for a long time, Raiola is also calm, there are no issues with him.
"Thiago Silva? He's a great player. Many dream of coming to Milan, this club keeps its special charm.

"An exchange between Falcao and Andre Silva? It seems unlikely, the Colombian is a great player but he's getting older, while ours is a young man who struggled in his first Serie A year, we must give him time to get used to Serie A. I'm convinced he will be one of the best in the world soon. We haven't received any mouth-watering offers for him.

"UEFA? We want to keep our big players. We won't be caught unprepared anyway, we hope that no one will take away the Europa League that we have earned on the pitch.
"Without Milan, the cup would lose its charm. The fans should know that we work 24 hours a day to improve the squad, next year at least we will have to enter the Champions League."
READ MORE: The latest Italian football news