Mourinho blocks Pogba's Barça move but 'war' with Raiola begins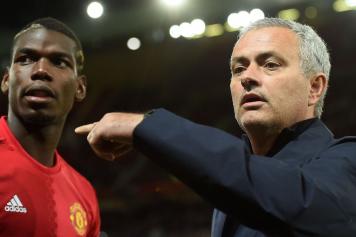 09 August at 10:55
Paul Pogba is not going to leave Manchester United this summer, despite the interest of Juventus and Barcelona.
The Blaiugrana had been in advanced talks to sign the talented French star with Mino Raiola who had offered the fresh World Cup winner to the Nou Camp hierarchy.
Manchester United, however, have rejected the Blaugrana's bid as they'd be short of time to find a valuable replacement for the former Juventus star.
José Mourinho is not willing to let Pogba go despite his poor relationship with the France World Cup winner who
refused to cut his holiday short to make return at Old Trafford last week.
​According to today's edition of
The Times
José Mourinho is not impressed by the behaviour of the player's agent Mino Raiola so much so the Special One has reportedly whispered Raiola 'doesn't act for his clients' good, he only cares about himself.'
The Italian agent has been informed about Man United's decision to block Pogba's exit and according to reports he has demanded a huge pay rise for his client who is on a € 14-million-a-year at the Old Trafford.
Reports in England claims Raiola wants a new € 26-million-a-year deal for his star. The war between Raiol and the Old Trafford has just begun.
Click here for more transfer news