Muriel reveals why he snubbed AC Milan and which Juve star called him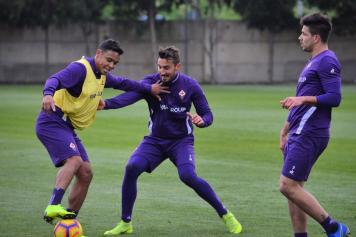 11 January at 13:20
New Fiorentina striker Luis Muriel took his first press conference in Florence today. Our Giacomo Brunetti was in the press room to attend the presser: "I had given my word to Fiorentina",
Muriel said
. "They did a great effort to sign me and even when AC Milan called me, I didn't change my mind. I've always thought of Fiorentina and AC Milan didn't change my mind".
"It's the right moment to be here. Everybody knows my fitness now. There are rumors (About him being fat) that are always around when things don't go well".
"Cuadrado called me to welcome me in Italy and to give me some advice. He was important for me to accept to join Fiorentina".
"Comparison with Ronaldo? I like it, means that I am doing well. It's always been a great motivation for me. Simeone? I can play with him, I can cover every position in the attack".