Napoli, Ancelotti: 'Red Star? They always play like this..."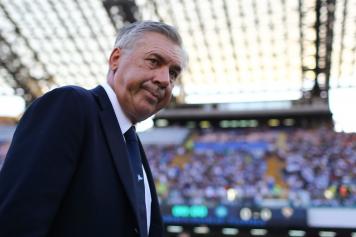 18 September at 23:45
Napoli boss Carlo Ancelotti spoke to
Sky Sport (via Calciomercato.com)
after the Red Star Belgrade-Napoli 0-0 game, here is what he had to say on the matter:
" We were lacking a little something tonight that's for sure since we failed to score. We missed a few too many passes and crosses on the night. I think we played pretty well but we could've started stronger. It isn't an easy group and we lost two points tonight so that's not great. Even so, there are still another 5 games to go so we have to keep improving and remain positive. Result? Well when you don't win a game, it's hard to be happy. Red Star Belgrade? Well they really shut themselves down in the last 30 minutes which they often do. They play tight and they are always looking for a foul. Referee? Well I don't want to talk about this...".
For more football news, you can visit Calciomercato.com.