Napoli president reveals why he allowed Sarri to leave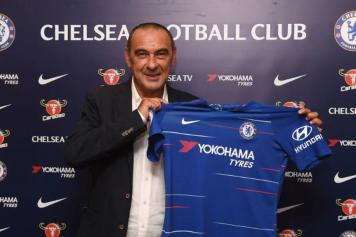 30 July at 12:35
Napoli president Aurelio di Laurentiis has revealed why he sacked Maurizio Sarri and allowed the Italian to leave this summer.
The partenopei appointed Carlo Ancelotti as the club's boss about two months ago without sacking Maurizio Sarri, who was let go of by the club after Chelsea
confirmed his appointment earlier this month
.
In an interview that Di Laurentiis recently gave to La Verita, he revealed why he had to get Ancelotti to let Sarri go. The Italian said: "I'm happy because Ancelotti promotes everything and everyone."
"Argument with Sarri? If you have players with 60 million clauses and you do not play them, you damage yourself and the team, you do not use the potential and end up being out of the cups because nobody wins two competitions with twelve / thirteen players.
"I realized it was over with Sarri when he said to me: 'I do not know if I can do better with these players.' Sarri had entered the stage where the coach thinks high of himself. I have asked what he wanted to do this year until the last game, but I did not get an answer".
"I noticed a certain ineducation in this silence, but I did not offend his genius and monothematic, I saw him play in one way. Let's see what he will do in England."
For more transfer news and updates, click here.
Kaustubh Pandey(@Kaus_Pandey17)