Nesta to Milan? Here's what he has to say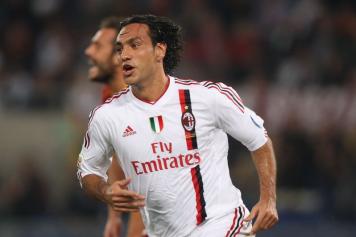 10 November at 10:00
Fresh off his club's defeat in the North American Soccer League semi-final, Alessandro Nesta was
interviewed by Corriere dello Sport
on Friday. Among the numerous topics discussed, Nesta spoke about his time managing Miami FC, as well as a potential return to the San Siro as manager.
"The new Milan has not yet taken off, and there are so many issues," said the defensive legend when asked about his former club's struggles. "There have been so many changes, but Montella is a great technician. his job at Milan is as complicated as we have seen in recent years."
He provided a measured response when asked about his ambitions of returning to Italy as manager in the future. "Hopefully ... I had some suggestions, but I had a contract with Miami."
He continued, "If I could choose a bench between Milan and Lazio, what would I like? I do not have a preference. In the future, when ready, I hope to train them both."
Matthew Klimberg