Not just a late arrival at training, the background of Nainggolan's Inter suspension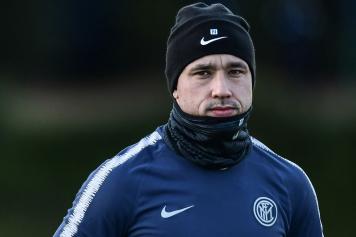 25 December at 17:00
Radja Nainggolan has been suspended from competitive activity and will not be available to Luciano Spalletti tomorrow at the San Siro against Napoli. Inter used the hard punch, announced the decision to the press, did not hide a problem that could have been contained within the walls of Appiano Gentile. But what really happened? What has triggered the fury and the new 'Marotta method'?
The first rumours related to the suspension spoke of a late arrival to training, the umpteenth of the season. An attitude that the midfielder has often held during the beginning of the season which also coincided with fluctuating performances.
However, it was not just a delay.
According to
Sportmediaset,
the real problem is the reason why Nainggolan arrived late for training. The Belgian, in fact, immediately after the draw against Chievo on Saturday, did not return to Milan with his teammates and chose to go to a disco. A night of fun that then coincided with the training delay and then with the suspension.
Spalletti has ensured that in 2-3 days Nainggolan will return to training with the group, hoping that the shake given by Marotta will also bear fruit on the field. And above all outside.