OFFICIAL: Chiellini out for three weeks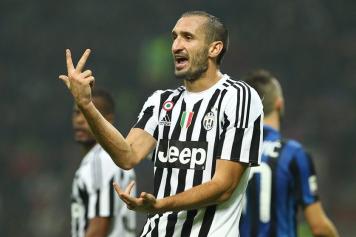 04 April at 18:18
During the game against
Empoli
,
Juventus
defender
Giorgio Chiellini
was forced to leave the pitch because of an injury at his right thigh. After some medical tests, it has been reported that the 31-year-old has suffered a muscular lesion and will need about 20 days to recover.
As reported by the club's official website, Chiellini suffers from a a first-grade tear in the adductor longus muscle in his right thigh".
The Italy international had just recovered from a calf injury.
M.G.