Paul Singer: 'Elliot Fund will provide financial stability to AC Milan'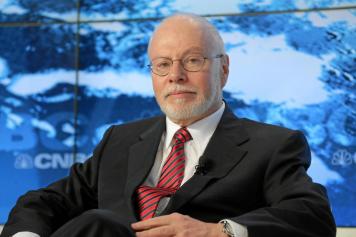 21 July at 15:30
Elliot Fund founder Paul Singer has said that the hedge-fund corporation has been brought in to provide financial stability to the rossoneri.
In a shareholders' meeting earlier today,
Paolo Scaroni was appointed as Milan's new interim President
, with Marco Fassone sacked as the managing director the club from San Siro.
Paul Singer has heaped support to the rossoneri and he said in an AC Milan statement: "The election of a new Board Board of Directors marks a further step to bring Milan back on track.
"Elliott is well equipped to provide financial stability and adequate supervision, key elements for success in the field and a world-class experience for the fans. We recognize the leading position that AC Milan occupies in the world of football and we are aware of the responsibility that comes from owning such a historic franchise."
For more transfer news and updates, click here.