Preziosi casts doubt on Milan's ownership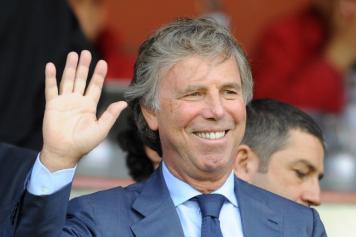 12 June at 13:40
Enrico Preziosi has thrown some major shade Milan's way.
Speaking to 7Gold about the Rossoneri's current financial troubles, the Genoa president hinted that Li Yonghong could be anyone.
The Diavolo's ownership failed to convince FIFA of their ability to respect Financial Fair Play.

Despite spending over €200 million last summer, there are major doubts surrounding Li's credit. He took out a huge loan with the Elliott hedge fund last summer in order to finance his takeover, and the club could revert to the Americans if he doesn't pay it off or finance it.
Asked about Milan, Preziosi said "Mister Li in China is like Esposito [a common surname] in Naples, there are so many of them.
"Beyond my personal desires, this thing is so far removed from me that it has nothing to do with me. You won't get anything out of me on Milan."
Speaking on transfer matters, he had this to add about Mattia Perin, who recently joined Juventus for just €15 million, when most other clubs were quoted a price in the region of €25m.
The implication is that Rolando Mandragora and Stefano Sturaro would go the other way, Preziosi confirming interest in them.
Preziosi refuted accusations that Perin didn't join Napoli because of Maurizio Sarri: "No, that's not it: the problem is that it's very hard to deal with Aurelio de Laurentiis and Napoli's front office."
"Juventus, on the other hand, showed that strongly wanted the player, and he went to Turin."