Raiola to meet AC Milan for Donnarumma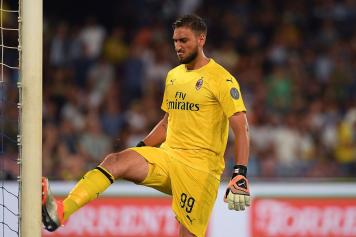 29 August at 09:30
Mino Raiola is set to meet Leonardo and Paolo Maldini to discuss the future of Gigio Donnarumma,
La Repubblica
reports. As we reported at the beginning of the week,
Leonardo and Maldini want to meet by person all the agents of their players.
The duo met Ricardo Rodriguez's representative a few days ago
and the same will happen with the Raiola, agent of Abate, Donnarumma and Bonaventura.
Donnarumma did not have a great start to the season with his performance against Lazio that was harshly criticized by media and fans.
Reina's presence at the San Siro doesn't make Donnarumma's life any easier as the Italian goalkeeper knows the
Rossoneri
have a valuable option in case he fails to meet expectations this season.
AC Milan rely on Donnarumma and want him to play without pressure. Maldini and Leonardo want Donnarumma to remain calm even in such a bad period for him. The pressure of Reina is concrete, but the Spaniard will only play European games this season, at least for now.
The role of Leonardo and Maldini will be to make Donnarumma gain self-confidence again after a bad start to the season.