Ranieri: 'Baldini and Pallotta are pushing De Rossi away, he will not sleep tonight'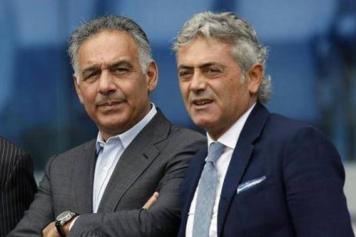 16 May at 12:35
Roma manager Claudio Ranieri has revealed that Franco Baldini and James Pallotta are pushing club legend Daniele de Rossi away from the club in the summer.
De Rossi is set to leave the club at the end of the season, following veteran's announcement about his future. De Rossi is leaving the club after a 19-year long stay at the club, ever since he joined from his local club as a youngster way back in 2000.
During the
press conference ahead
of Roma's game against Sassuolo, Claudio Ranieri has revealed that James Pallotta and Franco Baldini are pushing the club legend out of the club.
Ranieri said: "I don't think I used those words, but when the fans asked for explanations about the decisions taken on De Rossi I said who took them. Definitely, the decisions came from London and America. The president and his closest person made the decision. I don't know the projects of the future that Pallotta is planning. I do not know the programs, I believe that in every society there are spare parts, and we have to lose big points of reference."
On De Rossi, Ranieri said: "I saw he is determined as always, obviously inside he will be shaken and will not sleep at night. It is normal for those who gave everything and played well in conditions even when not 100% for the love that they have for this shirt."