Report: Genoa to spark bidding war for Juventus, Roma and Napoli target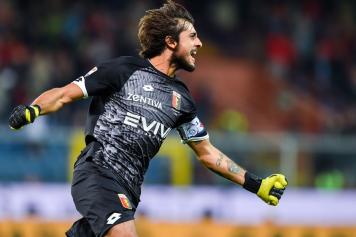 19 May at 11:40
Mattia Perin wants to play in the Champions League, with three major Serie A clubs interested in signing him.
In fact,
according to La Gazzetta Dello Sport
, the is an agreement in principle between Perin and Juventus, worth €2.5m per year. However, the agreement between the clubs is more difficult, as Marotta wants to insert some technical counterparts while Preziosi wants between €15-20m for the player.
For this reason, Roma could come into play, if they would have to replace Alisson. Furthermore, Napoli shouldn't be underestimated with a €12m offer from De Laurentiis. Safe to say the auction for Perin has just started.
Perin has played 37 games this season, which is a good indication for the clubs interested, as the 25-year-old has suffered some injury problems over the years. Just last season, Perin was forced to surgery after tearing his ACL for the second time, this time in the other knee.