Report: Ventura to be sacked by Italy today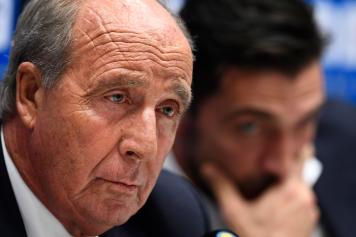 15 November at 10:30
It is expected that Giampiero Ventura will be relieved of his duties as Italian national team manager this afternoon
. Additionally, there exists the possibility that FIGC president Carlo Taveccio will also leave his position – whether voluntarily or involuntarily is yet to be confirmed.
As such, Italy will begin, in earnest, their push for a new national team manager and, more importantly, a new federation president who will pick Ventura's successor. Among the names being floated at the moment are former Azzurri manager Antonio Conte, his successor at, Juventus Max Allegri, Carlo Ancelotti, Gian Piero Gasperini, and Roberto Mancini.
Of those names, Ancelotti appears to be the favored candidate. Despite his sacking at the Bayern Munich, the Italian has one of the most impressive resumés in world football. Indeed, he has already rebuked two expensive offers from China, as he doesn't want to fade into football irrelevancy. A four-year project to return his homeland to the World Cup in 2022 in Qatar will go a long way to asserting Ancelotti as one of the great Italian managers in history.