Revealed: How bad Nations League could really hurt Italy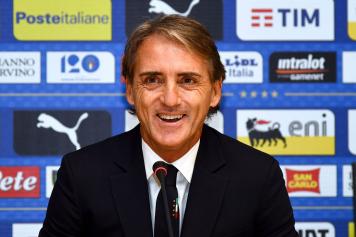 12 September at 12:10
Italy are risking big with their poor performances in the UEFA Nations League.
The Azzurri failed to qualify for this summer's World Cup, and didn't look very good in their 1-1 draw with Poland in Bologna, before doing even worse against Portugal in their 1-0 loss in Lisbon.
We wrote yesterday about how Roberto Mancini was tinkering too much, when the competition is serious, and not just because it's a potential trophy to win.
There's more: this could affect Italy's standing, as relegation would put them in Group B, where they'd face far less prestigious nations.
Even that isn't all: a poor performance could affect their seeding for Euro 2020 qualification. The Azzurri are hoping to be one of the twelve teams in Pot A. There are only ten groups, and being in Pot B would leave them in a very tough situation.
Remember, they failed to qualify for the Russian tournament after being smashed 3-0 by Spain in the qualifying group.
It sounds like Mancini is underestimating the competition, saying that he wants to use the Nations League to test young players. That's all good and well, but it could cause some lasting damage to the Azzurri.