Revealed: What Juventus' new home jersey represents and its symbolism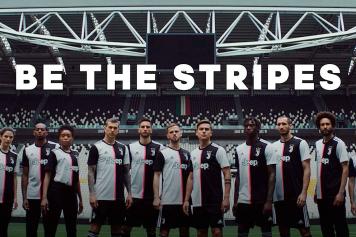 12 May at 14:05
Today
Juventus presented their new home jersey
for the 2019/20 season, with the jersey significantly differing from the traditional look it has had throughout the last couple of years.
Here is the explanation from Juve's official website
regarding what the jersey signifies and its symbolism:
"For Juventus, tradition is not a limit but an inspiration to write the future. The home kit for the 2019/20 season interprets this concept and promises to become the protagonist of the next season. The jersey stands out for an original design with only two strips, defined on the front by a contrasting pink detail that recalls the first colour worn by the team on the field."
"All the models are made of technical fabric with Climate technology for maximum breathability and resistance to climatic changes," the official website added.
Tradition versus innovation, overcoming the limits. These are the main concepts but they seem to have not convinced the fans, who feel orphaned of the classic stripes.
Click here to see some of their reactions
.