Roma: Baldissoni gives Liverpool and Real Madrid boost in Alisson pursuit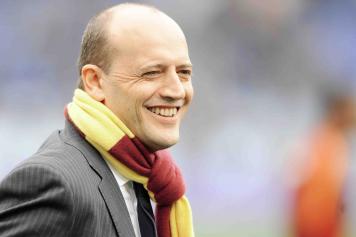 04 May at 21:30
During an interview with Sky Sport, Roma general manager Mauro Baldissoni spoke about the club's current financial situation and whether they will be forced to sell Alisson amid rumours suggesting he could join either Liverpool and Real Madrid during this summer's transfer window.
Here is what he had to say
:
"The higher our revenue is, the more competitive we will be. We are committed to growing the club, and selling players can help us do to this sometimes. It is a tactic used by many clubs. Our results have proved us right and we will continue on this path.
"Alisson? The club will decide whether we want to sell him based on what is being offered to us, as well as the player's will. If everyone has an agreement, then a decision will be made. Florenzi? We think Monchi is the best sporting director in Europe. He will make the appropriate assessments.
"Di Francesco? We like his methodology. He was Monchi's first choice – he was convinced by him. I liked his words after the Liverpool match when he said that it is not important to think about the referee. The players must only think about what they are doing on the pitch."
(Sky Sport)
Jordan Russell (@JordRuss96)