Roma, Manolas: "Juve? It's only right that they're 25 points ahead, Ronaldo..."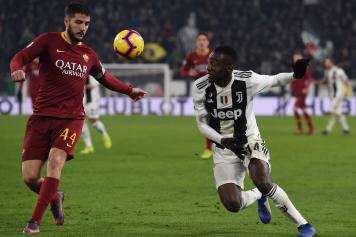 23 December at 18:10
Roma defender Kostas Manolas
spoke to Sky Italia
after his team's loss away to Juventus, revealing that it's only right that the Bianconeri are so far head.
"We're not where we have to be, but I'm convinced that we will reach the top four, we need to start again from the second half. Juve 25 points ahead of us? Given the performances this year, it's only right. They win all of their matches, and we've struggled against the smaller sides."

The defender also spoke about Ronaldo, who has had an important impact on Juventus since joining from Real Madrid this summer.
"The duel with Ronaldo? I can't say I enjoyed it, we lost. If we had won, it would've been different. Cristiano is a champion, he has shown extraordinary things, he is a leader and certainly helps his teammates," Manolas concluded.