Roma president slams referee, insists VAR is 'needed'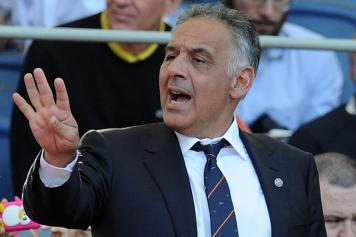 02 May at 23:40
Roma's president James Pallotta
spoke
to media in the mixed zone after his side failed to advance to the Champions League final.
"Congratulations to Liverpool, however, VAR is needed, this was especially shown today. It's embarrassing that things like this can happen in the Champions League, such an important competition. Without VAR, everything turns into a joke. What we saw is unacceptable, as everybody except the referees seemed to notice the situations. VAR is needed for the future.
"I'm referring to the incorrect offside on Dzeko, the handball by Alexander-Arnold and the tackle on Schick. I realize that it is difficult for the referee but we can go on for hours. Liverpool will play in the final but most importantly, we need VAR," Pallotta concluded.
Roma won 4-2 earlier today, but lost on aggregate against Liverpool, as the latter won 7-6 (!) after two games which produced a total of 13 goals.