Juventus, Ronaldo reveals when he will rest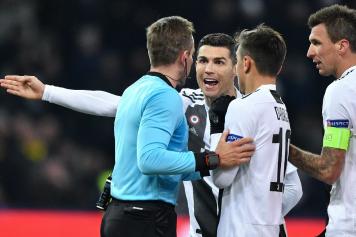 13 December at 09:30
Cristiano Ronaldo spoke to Sky Sport after Juventus' defeat against Young Boys last night. The Portuguese started for the Old Lady but failed to impress.
Despite their defeat, the Black-and-Whites have qualified for the next stage of the Champions League winning their group ahead of Manchester United: "Today we have created many goal chances",
Ronaldo said.
"It's a shame we did not win. Losing is not a pleasure, but the most important thing was to qualify for the next stage.
Now the most important games are coming and we'll be ready to face them. Am I tired? I feel good, I follow a personalized training program
and every time I decide with the coach whether to play or not. I will rest later on".
Juventus take on Torino in the "Derby della Mole" on Saturday night with Cristiano Ronaldo who is once against expected to be on Juventus' starting XI.
Mirko Laurenti