Ronaldo reveals why he chose Juventus and urges Messi to move to Serie A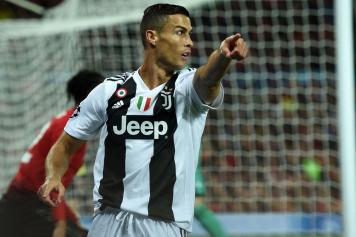 10 December at 09:00
Cristiano Ronaldo spoke with
Tuttosport
about his first months at Juventus: "I am happy here, the city is cool, different and smaller than Madrid but I like it. The fans are amazing and the players are good: they're humble and they like to work hard. We are like a family, it's all great".
JUVE – "I had other options but I chose Juventus because they are a solid team. They've been doing well in Champions League and they've been winning seven successive titles. I like the atmosphere in Italy and the approach with President Agnelli was crucial".
REAL- "I am not thinking about playing against them. I don't care. I want to win with my club, I don't forget my past but I am focused on Juventus".
MARKET – "We don't need new players. I don't know if Marcelo will join us. He is strong and we are open to buying strong players, Marcelo is one of them. Champions? Football is a team sport, not an obsession. I am here to win the Champions League, let's see what will happen".
WEDDING – "It's not going to happen soon. I go to church every week because I am Catholic and to thank God for what he gave me. I need to ask nothing, I already have everything".
Ronaldo did also speak with
La Gazzetta Dello Sport,
adding: "When I won it, I think I deserved it for what I did. If I don't win it, it's not the end of the world. I am disappointed but life goes on. I want to do my best to win it next year".
MESSI – "I don't miss him, maybe he misses me. Maybe he needs me. I'd like to see him play in Italy. He should do the same I did and accept the challenge".