Schalke 04 interested in Roma midfielder Paredes!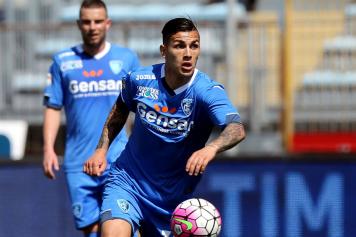 18 July at 18:26
Lo Schalke 04 sarebbe pronto a farsi avanti per il giovane centrocampista della Roma Leandro Paredes, lo scorso anno in prestito all'Empoli: lo rivela la Gazzetta dello Sport.
Schalke 04 are working hard to find a new midfielder, with Leroy Sane on the way out.
The Gazzetta dello Sport claims that Leandro Paredes is a name they're interested in.
The Roma midfielder - who spent last season on loan at Empoli - is being pursued by AC Milan
(he liked a tweet linking him to the Rossoneri
) and
Zenit.
@EdoDalmonte