Spalletti warns Man Utd, Spurs & Everton over future of Inter stars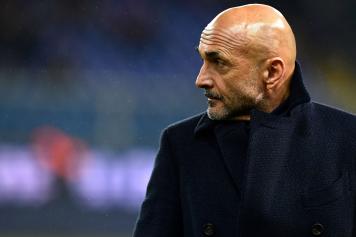 13 July at 16:40
Luciano Spalletti has said Manchester United target Ivan Perisic and Tottenham and Everton target Marcelo Brozović will not leave Inter Milan this summer.
"The one against England was their best match. Brozovic in that position is the one that determined the quality of Croatia, to have him play in the role they have also moved a little further than one like Modric," Inter coach
said
.
"He ran 16 km in a game, an impressive thing, the good ones make it 11-12, he has made 16 of absolute quality. With him the ball does not die in the path, it is born strong and comes strong, makes it sound all the time.
"As for Perisic, I agree with what Mourinho said: a player from physical exaggeration, at Ronaldo. Strong in the final speed and in the resistance, in that his header has been seen its importance that we have already seen in the defensive phase last year. He just has to learn a little more to have more contact with the central area of ​​the camp.
"They two in Inter are well and want to do well with this team."
CLICK
HERE
FOR MORE SERIE A NEWS
CLICK
HERE
FOR MORE PREMIER LEAGUE NEWS