Super Mario: 'I don't want to rejoin Liverpool'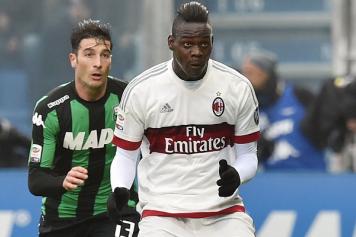 18 April at 00:40
Finally, during the game against Palermo, AC Milan striker Mario Balotelli has had a great performance; also the team's new boss Cristian Brocchi has congratulated the 25-year-old, who is currently on loan from Liverpool.
The former Manchester City man told Mediaset: "I want to remain at Milan, because at Liverpool I was not well and I don't want to go back. I'm trying to do well to convince them to keep".
It seems then difficult that "Super Mario" will move back to The Reds at the end of the season; so, if Milan will not sign him to permanent deal, he could join a third club, like Monaco, with which –according to the same media- there have already been some contactes.
M.G.