Thohir ready to sell his Inter shares for €150m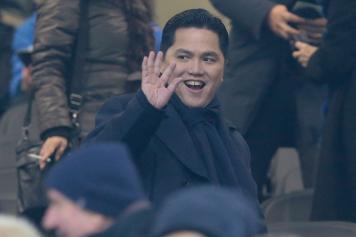 13 January at 10:00
According to the
latest reports from Sky Italia
, Erick Thohir is ready to sell his 31.05% of Inter to a Hong Kong investment firm, which would become Suning's minority shareholder.
Suning reportedly knows about the investment firm well. Therefore, they've given their approval for the sale, which would see them remain as the majority shareholder with 68.55% of the club, getting a more dedicated partner.
The negotiations have started and should be closed sometime in February, as there already is an agreement in principle, though the paperwork will have to be sorted. There will also be a board meeting once we get closer to the end phase to confirm the decision.
Thohir, who bought the majority stake of Inter in 2013 from Moratti, later selling part of it to Suning in 2016, is ready to say goodbye. After looking for a buyer for quite some time, it's believed that Thohir will make €150m out of this deal.