UEFA president: Buffon's reaction to Real Madrid penalty award was unjustifiable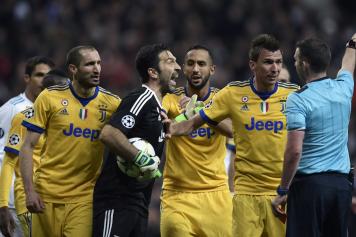 17 May at 10:45
During an interview with Agnelli-owned newspaper La Stampa, president Aleksander Čeferin has had his say on UEFA's decision to open disciplinary proceedings against Gianluigi Buffon following his outburst in the aftermath of Juventus' last-minute elimination from the Champions League at the hands of Real Madrid.
Here is what he had to say on the matter
:
"After the game, I talked to a lot of people. I spoke with Agnelli and Collina… it was a special situation. There was a lot of passion, while it remains difficult to draw the line between outburst and insult. Certainly, Buffon's reaction is not justifiable. It was understandable on a human level, but not acceptable.
"Did he go too far? For sure. He is a gentleman, not a trouble maker, but what is wrong is wrong. There is a disciplinary procedure which I have nothing to do with. I believe that the necessary punishment should take into account the person he is."
(La Stampa)
Jordan Russell (@JordRuss96)