Valverde makes surprising Ronaldo claim and plays down Rakitic exit talk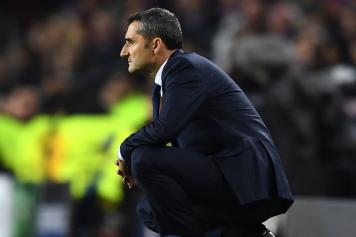 24 August at 18:05
Barcelona manager Ernesto Valverde has expressed uncertainty at the absence of Cristiano Ronaldo makes Real Madrid weaker but has said that the Catalans were in a similiar situation last season.
During Valverde's game, the Spaniard said: "I do not know if it will make them weaker." We were in a similar situation last year [with Neymar] and in the end the team grew and became stronger. "
Valverde was also asked about the future of Ivan Rakitic,
who has been linked with PSG recently
. He said: "I'm counting on him, I'm a fundamental player for the team."
Rakitic is one of them We are not here to do business,
For more transfer news and updates, click here
Kaustubh Pandey (@Kaus_Pandey17)