Ventura denies Italy resignations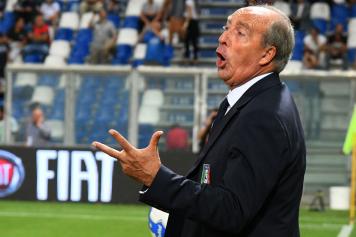 14 November at 17:10
Italy boss
Giampiero Ventura
has denied that he will resign as the
azzurri
boss although he had previously claimed that he would have handed his resignation in. Ventura had refused to resign after yesterday's draw against Sweden yesterday night but earlier today he promised to Italian
Tv program Le Iene that he would have bid his farewell from the national team.
The Italian tactician, however, has just released an interview with Italian press agency
Ansa
claiming denying his own declarations.
"I've never said I will resign
",
Ventura told Ansa
.
Ventura signed a new contract with Italy in September but there is a clause in his contract that allows the Italian football federation to sack him in case of failed World Cup qualification.
Members of the Italian FA will meet in Rome tomorrow when Ventura is expected to be sacked. Carlo Ancelotti, Roberto Mancini, Antonio Conte and Massimiliano Allegri are being linked with the Italy job.